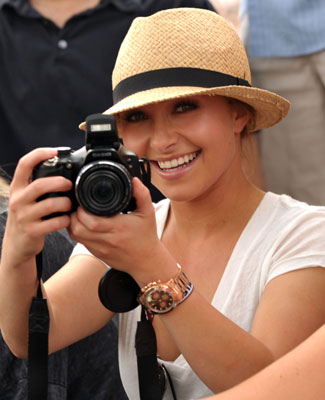 Hayden is no stranger to tech — she has been known to
get her game (and game face) on
from time to time — so it's not surprising that she's sporting the 9MP Casio that comes with 20x optical zoom to catch all her favorite bands on stage, even if she isn't sitting front row.
The EX-FH20 comes with a lightning-fast 40fps burst rate, excellent low light shooting for night shows, and face detection and can shoot 1280x720 HD video, as well as videos sized just right for YouTube. The best part though is the price — it goes for
under $600
(depending on retailer), so if you want to get your hands on this camera, it will pay to shop around for a good deal.